On last Friday afternoon, 08th Decembet 2017,
Diamond Sea Hotel
cooperated with SOS children Village to hold Christmas tree lighting ceremony 2017 for warm Christmas season at Diamond Sea. This special event aimed to help the orphans from SOS Village and to connect the Christmas spirit of sharing and caring to children.
https://youtu.be/-A6PXDxr6GQ
At Christmas tree lighting ceremony 2017, Diamond Sea Hotel gave meaningfull gifts for the children hoping that these orphans will overcome the dificulities in their life. Through this event, we are aiming to stay in-line with our commitment to become a leading hotel in terms of ecological and social responsibility to the environment.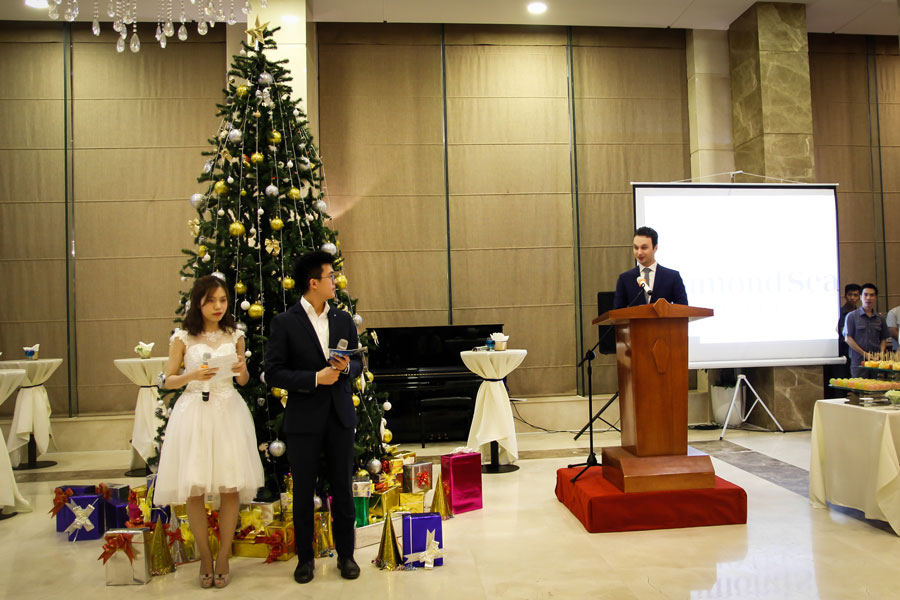 Finally, we would like to express our sincere thanks to the local government, journalists and our beloved guests who are always standing with Diamond Sea in order to make Da Nang become a worth living city in the world.