Diamond Sea Hotel's service team can adapt to meet the host's requirements by arranging a personalized setting with an appropriate menu, décor, sound and lighting. Our meeting rooms come equipped with a projector, screen and high-quality audio system.
Organize professional meetings and seminars in the Maui and Molokai conference rooms (5th floor) or high-class events and dinners at Honolulu Restaurant (3rd floor) or Mauna Kea Skybar (20th floor) overlooking panoramic sea views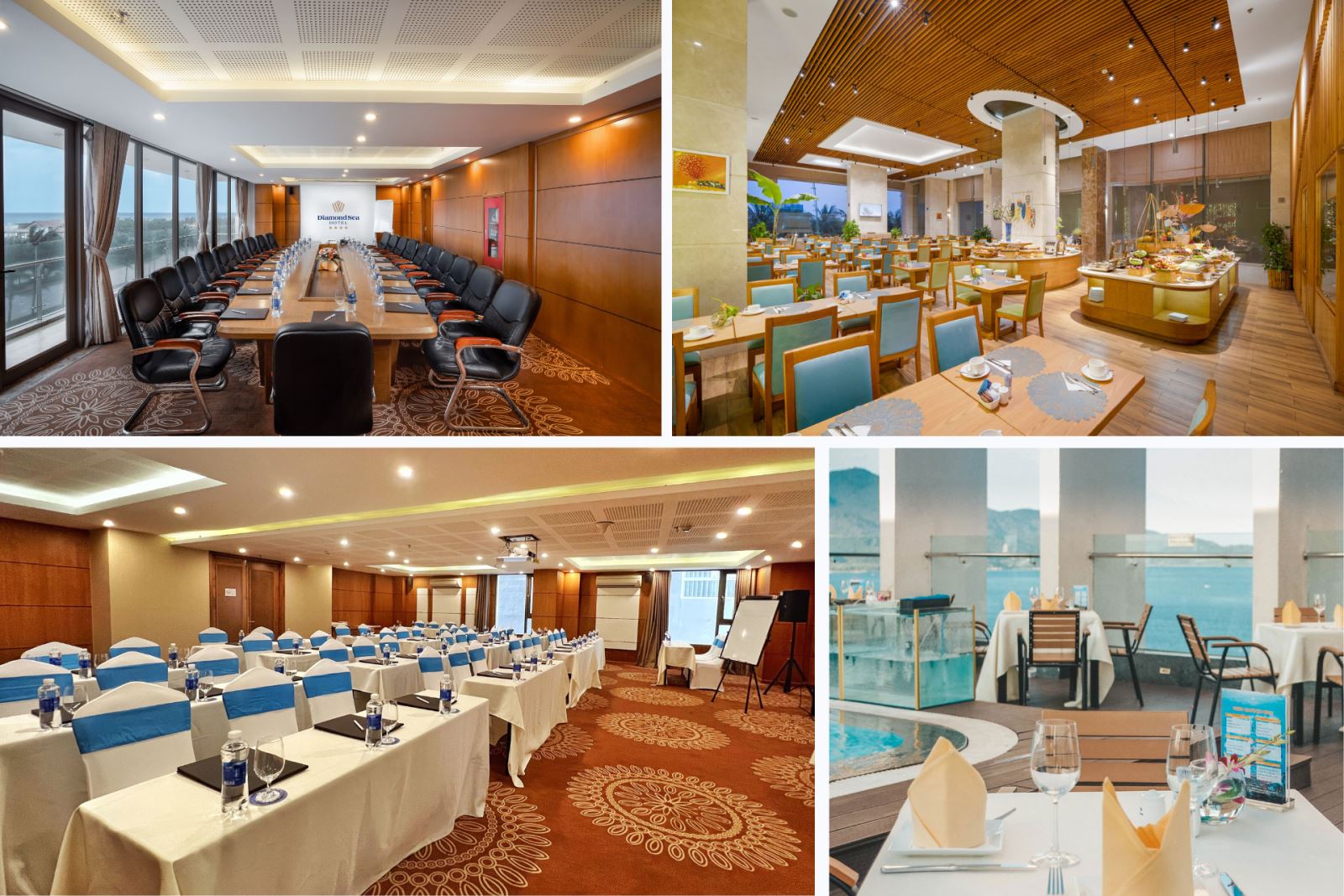 Elevate the event with modern meeting systems and expert staff on hand to guarantee every detail is ideal and the organization process runs smoothly. Besides, we are always ready to assist you in booking hotel accommodations, providing convenience in attending and solving arising problems as quickly as possible.
* For reservation, please contact us via hotline: (+84) 236 3939 777 or email:
res@diamondseahotel.com