1. Shuttle Bus: Airport Pick up and Drop off
Diamond Sea Hotel offers a comfortable and convenient free shuttle bus service to and from the airport at fixed times. With our reliable and professional drivers, you can rest easy knowing that you'll arrive at your destination on time and without any of the usual travel stress.
* Our shuttle bus is subject to availability, kindly book in advance via email: fo@diamondseahotel.com or fom@diamondseahotel.com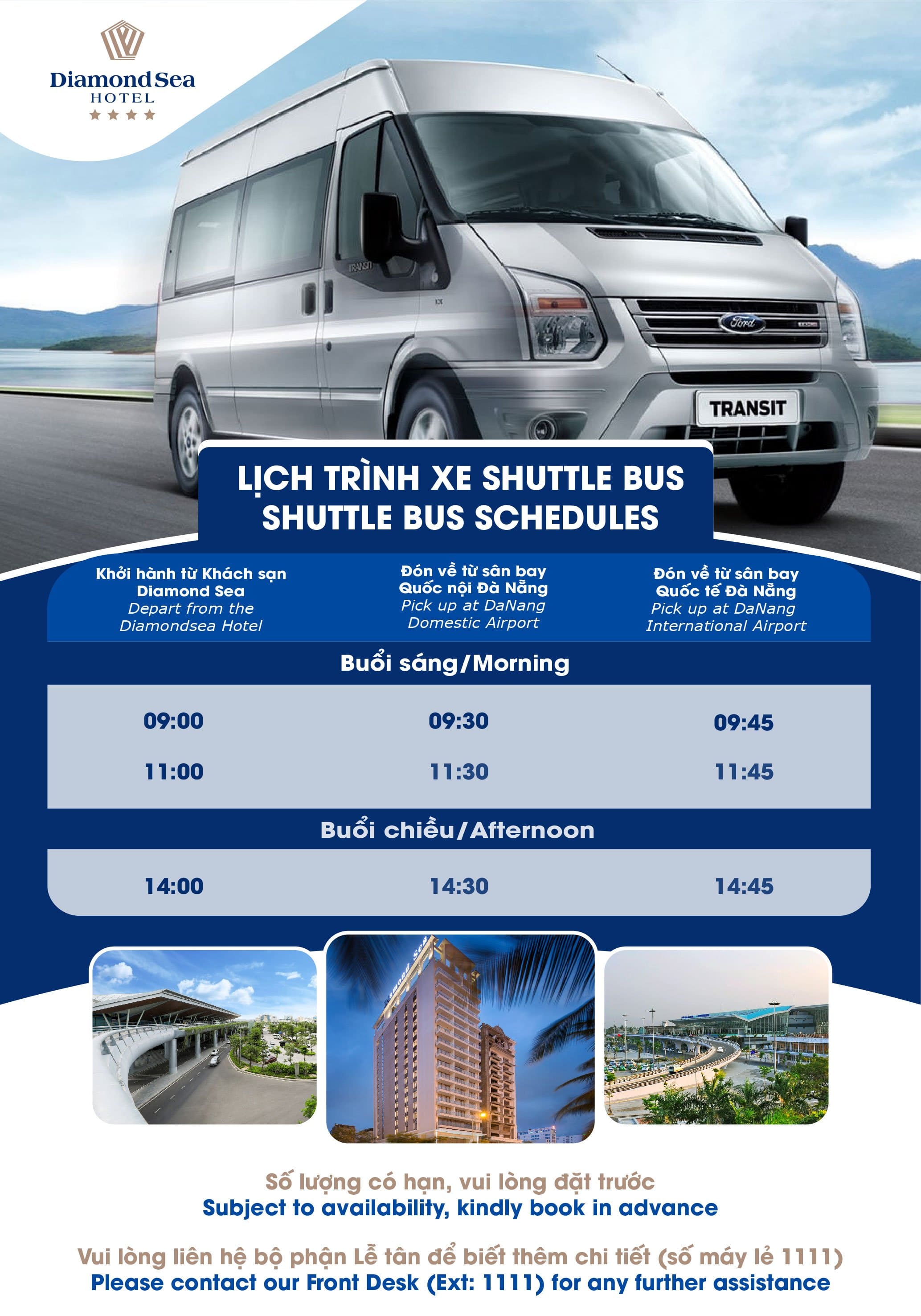 2. Private Transportation
Discover more breathtaking landscapes easily with our Hassle-Free Transportation Services!
Whether you're a solo traveler or traveling with a group, we have the perfect transportation options to suit your needs. Exploring the picturesque ancient town of Hoi An, enjoying the breathtaking view from the top of Ba Na Hills, walking along the Golden Bridge - one of the new wonders of the world compiled by Daily Mail, admiring a series of impressive tower-temples of Champa Kingdom at My Son Sanctuary or immersing yourself in the ages-old hidden charm of the Imperial of Hue and so on.
All of this and more is possible with our hassle-free private transportation services.
What's more? If your flight doesn't match our shuttle bus, we are unable to arrange for the shuttle bus to pick you up, so you can book our private car.
* Kindly be informed that we will surcharge 70,000VND/way from 10 PM to 5 AM on the next day.
Book now to not miss out on the opportunity to discover the beauty of Central Vietnam with ease!
* For reservation, please contact us via email:
fo@diamondseahotel.com
or
fom@diamondseahotel.com